This Pokédex is dedicated to all Pokémon creatures which will be available on the Pokémon GO game once it's released. It includes all images as well as other related Pokémon GO Pokédex information. Details about each Pokémon will be added shortly. You will be able to check Pokémon descriptions, evolutions, moves, locations and more!
NEW: Pokémon Go IV Calculator
NEW: Pokémon Go Evolution CP Calculator
Complete Pokémon GO Pokédex
We have included all 151 Pokémon creatures available in the closed beta version of the Pokémon Go. This information has been originally shared on Pokémon GO subreddit. We will be constantly updating this Pokédex section so don't forget to come back for more details.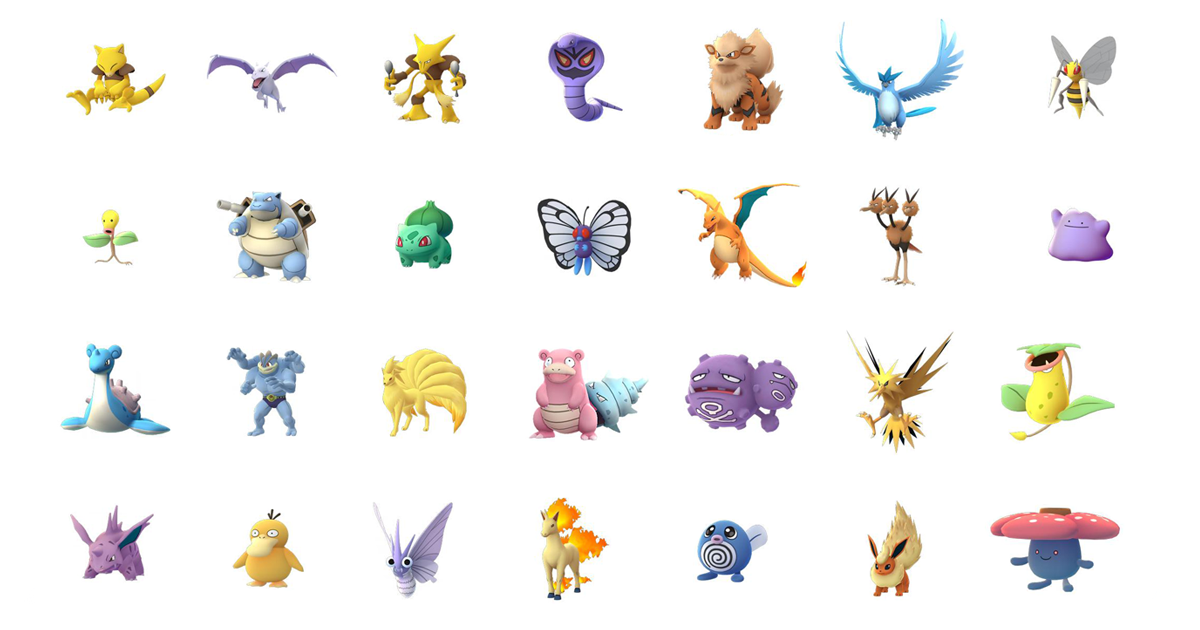 Pokédex Rumors
Please be informed that most of the details about Pokédex and the game itself are available only as rumors and only a small part of all information has been officially confirmed. With this in mind, please be aware that the final game version may be a little bit different from the beta version everyone is discussing right now.
On the other hand, a situation like this is rather usual with the games in beta testing phase. Anyway, even these are just rumors it doesn't make them less interesting for everyone excited about this new game.
Please find some of the most interesting rumors about Pokémon Moves:
Pokémon moves in Pokémon Go will not be the same as in the historical main series. For example, Magnemite has never had access to the Parabolic Charge in the main series but most likely will in the Pokémon Go.
New Pokémon moves such as poison sting, feint attack, fire fang or rock smash will be introduced in the Pokémon Go. This will add more complexity to the battling.
Please share all the details you have about Pokédex in the comments section below. We need your help to crowd source the data in order to understand potential Pokémon move sets in the Pokémon Go.
Comments
Load more