Want to know what Pokémon can hatch from the egg with 2 KM distance? Wondering how many miles you should walk to hatch 2 KM egg? Please find all 2 KM Egg Pokémon as well as other details below.
2 KM Eggs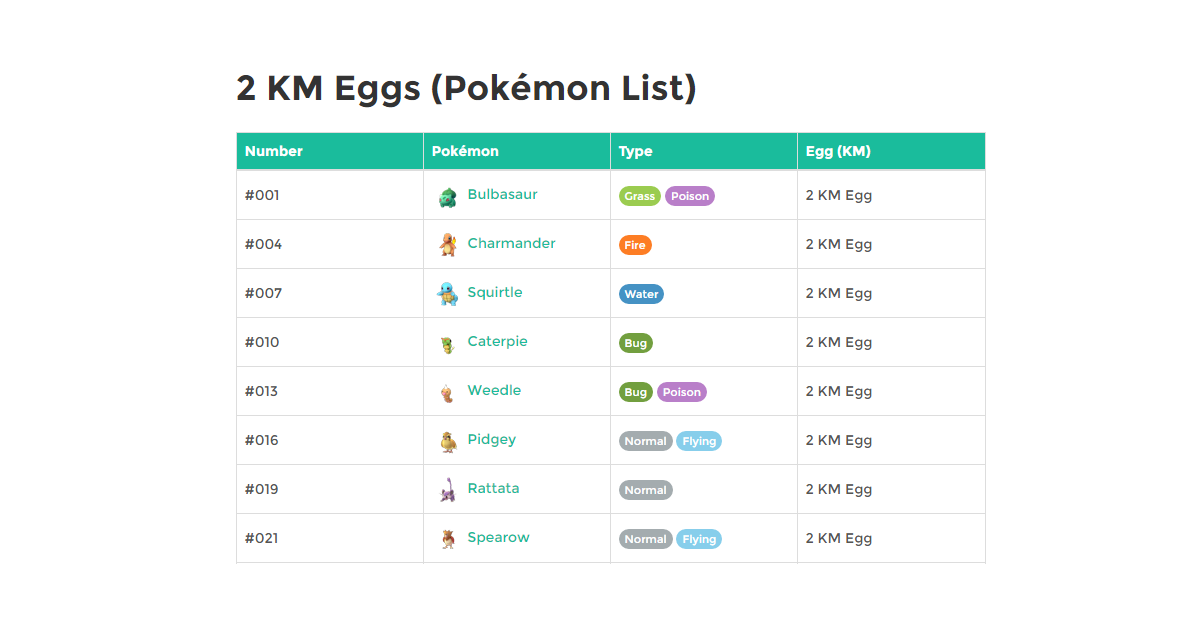 You may also be interested in 5 KM Egg Pokémon List, 10 KM Egg Pokémon List or Egg Hatching Chart.
2 KM to Miles
Pokémon Go developers want all players to get out of their homes and explore the world around them, while catching and training their Pokémon alongside. Pokémon Go egg hatching feature is an ideal tool to reach this goal as trainers have to walk 2, 5 and 10 KM distance for their eggs to hatch. Are you wondering how to convert 2 KM to Miles? Here's an answer:

1 KM is equal to 0.62 Miles so 2 KM = 1.24 Miles

You can also check 5 KM to Miles and 10 KM to Miles.
Comments